---
New HBC Pages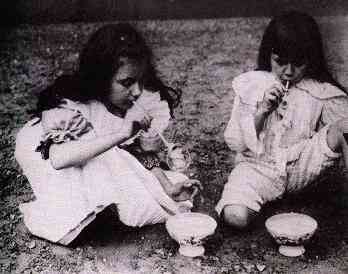 ---
Figure 1.--HBC has significantly expanded the section on several European countries as well as adding several new biography pages.
HBC is constantly expanding our historical fashion site. This work is being done primarily on our Expanded Site. We thought that visitors to our Basic Site might be interested the major new projects on HBC's Expanded and Satellite sites:

Biography Pages
HBC is constantly adding new biograpical accounts.

Chronology Pages
HBC has extensive information on the late 19th and 20th century fashions. We have begun, however, to acquire some important informaion on the mid-19th century.

Country Pages
HBC has primarily dealt with American and English fashions, primarily because of our greater access to English-lanuage sources. We have in recent weeks, however, made important additions to the Belgian, Duth, and German sections of HBC.

Royalty Site
Our royalty site includes information on 20 mostly European countries. The major activity in recent weeks has been a major expansion of information on the German royal family and to a lesser extent, the German states.

Style Pages
HBC covers a wide range boys' fashions. Earlier we greatly expanded our coverage of smocks. In recent weeks we have greatly expanded out section on lederhosen.

Theatrical Pages
We have significantly expanded the thratrical section of HBC. Most of this work has been on movies and actors. We still have, however, only limited informaation on television. We have created a new radio page.




---





Historical Boys' Clothing Web Site Related Pages:
[Dresses] [Kilts] [Smocks] [Pinafores] [Sailor Hats] [Blouses]
[Collars]
[Ring Bearers] [ Curls and Bangs]




Navigate the Historical Boys' Clothing Web Site:
[ Introduction] [ Chronology] [ Clothing styles] [ Biographies]
[ Bibliographies] [ Contributions]
[ Boys' Clothing Home]



Created: March 3, 1988
Last updated: August 7, 2001